Jobs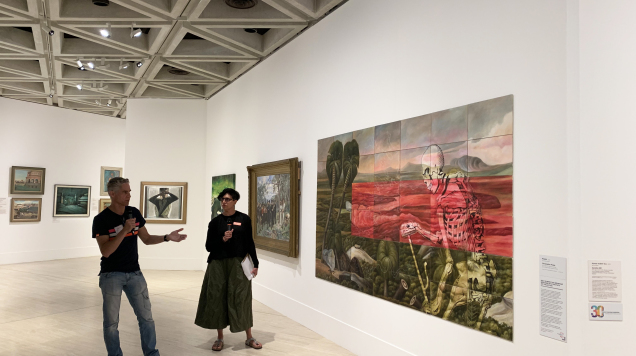 VooGlue (meaning 'Magicically Connecting') is a Perth based arts technology developer that provides solutions to artists and art exhibitors. We are seeking ARTISTS to join our team, starting as platform software testers.
As a platform software tester, you will become a commercial user of the VooGlue platform to promote and sell your creative content – and you will be invited to participate in team meetings to share your experience and advise of any issues you encounter with the software.
Free use of the platform will be provided to platform software testers for this purpose. Free use of the platform provides a significant monetary benefit to platform software testers. Reward payments will be paid to platform software testers when they add their approved work to the platform and give testing feedback.
Platform software testers will be first in line for job offers within VooGlue as the enterprise expands to appoint roles in guerilla marketing, sales, social media marketing & community management, client account management and software engineering. Joining as a software tester is an opportunity for artists to kick start their career as professional artists in the fine art sector, and be in a good position for job offers.
Selection Criterion: These roles are suited to
– Artists that create wall-hung visual art (or public art) and who wish to sell their art or prints.
– Artists that can create an interesting video and/or soundtracks about their art.
– Artists that wish to exhibit and sell their art in multiple venues.
– Artists that produce art of high-quality.
– People that are computer literate and can perform the task of software testing while using the platform.
APPLY EARLY: Appointments for successful candidates will be made immediately, so apply early.
APPLICATIONS: Please submit your resume together with a covering letter addressing the criterion and some photographs of your artwork. Combine these into one pdf and use the upload facility and forms below.